Dental implants have quickly become many dentists' preference for replacing missing teeth. Unlike dentures, these "false" teeth are implanted into the gum line and look and feel like a natural tooth. They are great for all age groups, including older patients. They can have missing teeth replaced and not have to worry about chewing issues or breaking their dentures.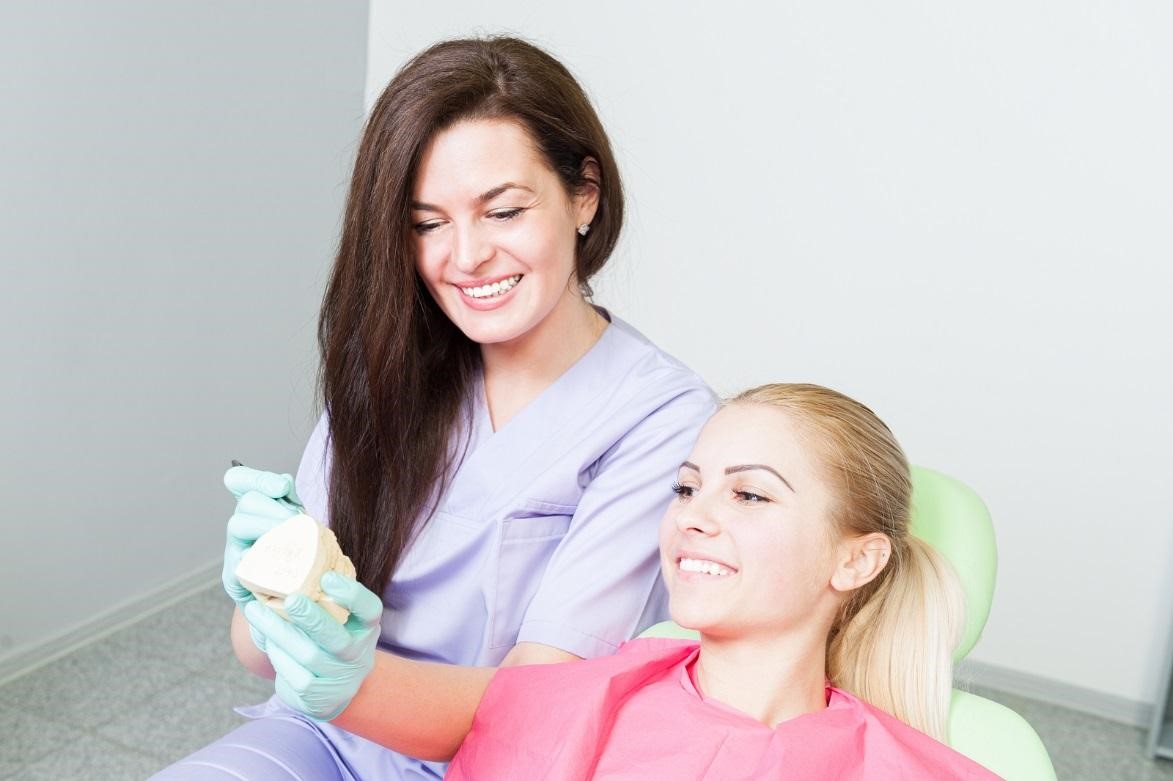 When considering dental implants for an older patient, the health of the jawbone and gums are a big concern. When teeth are missing for a period of time, the bone and gums can deteriorate. However, even though it is a bit more of a challenge, it doesn't mean that it cannot be done. If there is not enough of a foundation for the implants, then bone will need to be transplanted into the jawline to build up the foundation. Though it may seem like a bit of a hassle, it is well worth the effort to be able to eat all the foods that you love. Dentures are not great for chewing meats, corn on the cob, and hard or sticky foods. Dental implants act and work like regular teeth having no issues with these food items.
Many opt to have a complete set of implants. The minimum number of dental implants required is four. These four can easily support both crown and bridges and keep them securely in place. The process is also quite simple, though it does take a few sessions to be installed. These custom made teeth can outlast any denture and they can last throughout a person's life. Though they are thought of to be a rather new advance in dental methods, they have been around since the Mayan civilization. However, the first accounts in American history was in 1965. Variations of the implant have been used for decades and had glowing results.
Those considering implants should talk to their dentist about them. A dentist can quickly identify what needs to be done to make the implant procedure a success.
Sources:
Dental Implant History – Find Out Who Was Responsible For Starting It All, dental-health-advice.com
DENTAL IMPLANTS: A TREATMENT FOR THE GERIATRIC (ELDERLY) PERSON, dentistryandmedicine.blogspost.com